| | | |
| --- | --- | --- |
| | ONE-STOP SYNC LICENSING | |
Music Enterprises, Inc. and Crazy Cajun Music celebrate 60 Years of Great Songs in 2023
Back in 1963, a string of hit records broke out of Houston and put the Music Enterprises Inc. and Crazy Cajun Music publishing companies on the map, along with independent producer and promoter Huey P. Meaux. Sixty years later, the songs Meaux helped bring to ears around the world remain as fresh and exciting as when they were recorded, ripe for the picking when soulful music is called far.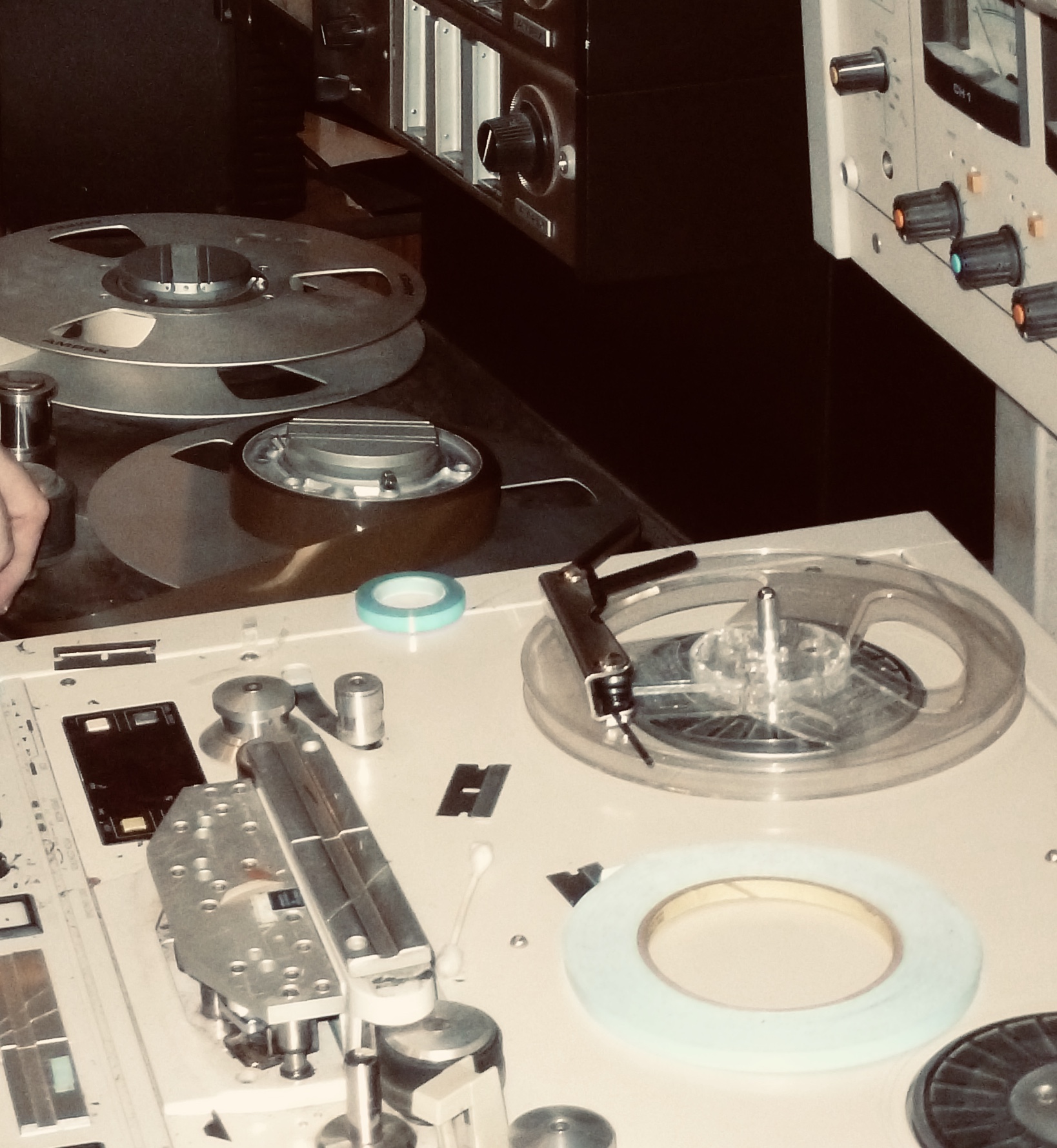 What Huey P. Meaux lacked in technical skills was made up by his ability to unearth talented music people of color, hear a voice that could sing in what he called "The Heartbreak Key," and recognize songwriters who knew how to tell a story. 
His father Pappy (Te-Tan) Meaux played Cajun accordion and sang in French. As a barber in Winnie, Texas in the southeast corner of the state, Meaux developed an ear for what was popular. He learned the record business as a Port Arthur radio disc jockey, and hosted a teen music show on Port Arthur television.  
One of the stars on Meaux's television show, Gene Bourgeoise and his band, hired Meaux as their manager. Meaux refined the group's name to Jivin' Gene and the Jokers, dressed up the musicians, and recorded a 45 single. The A side, "Breaking Up is Hard To Do," was an achingly slow, full-of-anticipation romantic ballad in signature triplet 6/8 time that defined Swamp Pop music emanating from southwest Louisiana and southeast Texas. The song nudged onto pop charts across the United States in 1959, peaking at #69 and earning Meaux his first credit as record producer. 
More discoveries followed. Pretty soon, Huey P. Meaux was cutting more hits than he was cutting hair. Today, the Crazy Cajun/Music Enterprises catalog is a treasure trove of American songs, some well-known, others beyond obscure 
Here are eight great songs culled from the catalog: 
Barbara Lynn's "You'll Lose a Good Thing" resonates with its subliminal advisory message: Don't mess up what you've got; stray, and you'll pay. 
A pensive, aching blues pushed by bass and saxophone, and punctuated by her guitar, the song launched Barbara Lynn's career, bringing her composing and singing talents to the national stage. She also distinguished herself among musicians for playing electric blues and rhythm and blue guitar left-handed.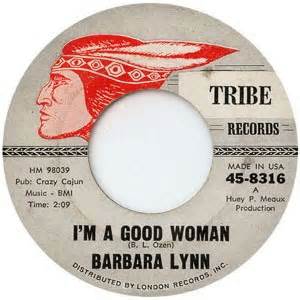 Barbara Lynn kept her "thing" going with the followup, "(Oh Baby) We've Got A Good Thing Going," an uptempo groover that was covered by The Rolling Stones weeks after Barbara released her record. The young Stones were immersing themselves in blues and rhythm and blues records from the United States, and Barbara Lynn was an established hitmaker in the UK. This song brims with optimism and good vibes because this relationship is working out just fine. 
"I'm a Good Woman" is a defiant woman's declaration of independence, driven by an insistent pounding rhythm, her smoldering words carry more weight today than when they were written. This is Barbara Lynn's masterpiece. She establishes her worth from the get-go before she puts her foot down with the putdown: "You treat me like dirt!" – delivered with unequivocal certainty. This is about a woman who isn't going to take anymore bullshit.  Straighten up, or she's leaving. No ifs, and, or buts. And don't cry, Daddy, when she's gone. 
"She's About A Mover" is the song that had the nation dancing on teen dance shows and put the Sir Douglas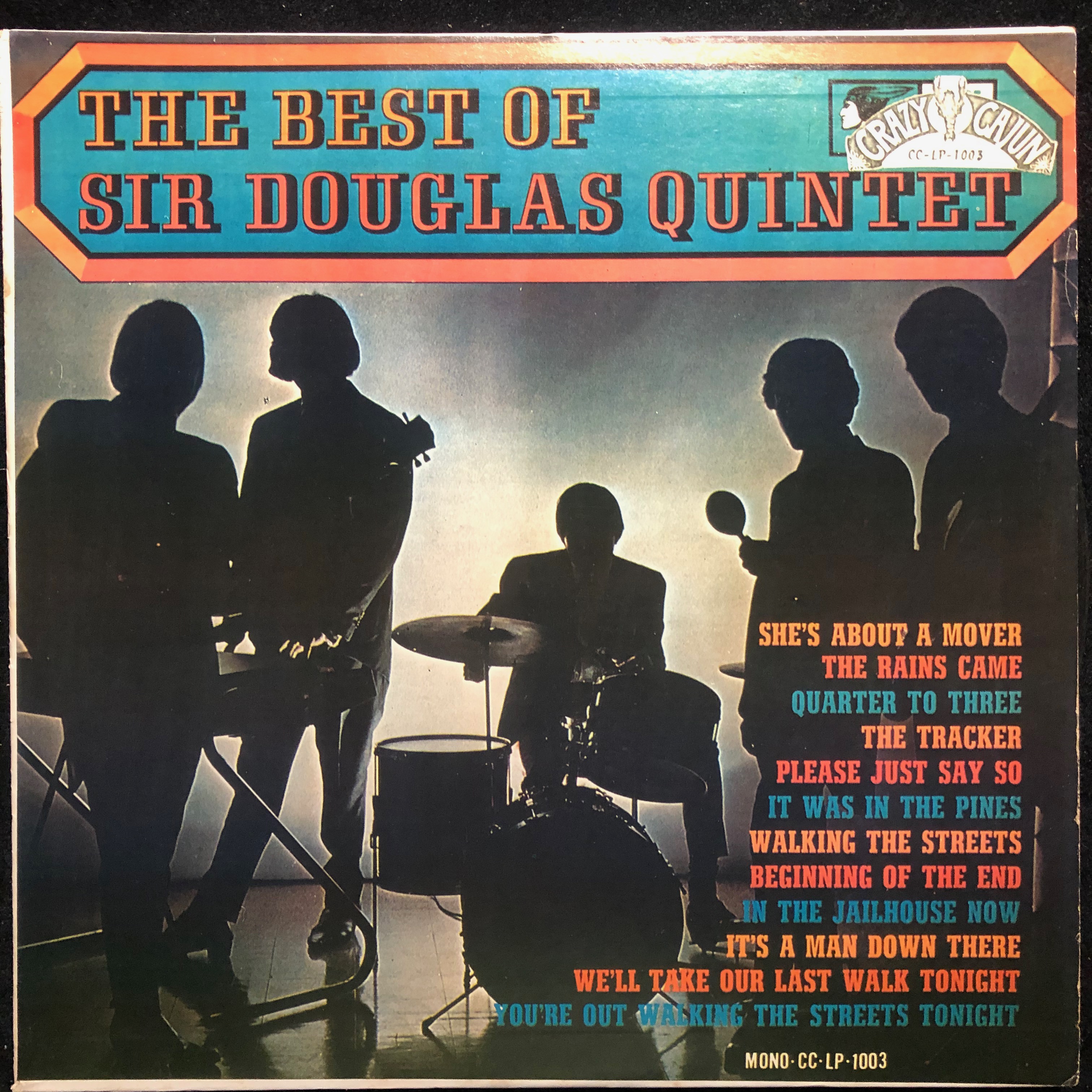 Quintet from San Antonio on the map. The band grew their hair long and dressed in British fashion at the direction of Huey P. Meaux, who wanted to cash in on the success of The Beatles and other English bands. In fact, the rhythm of the song with its signature backbeat resembles The Beatles' "She's A Woman." 
What passed for British was really a pure-D American song with hints of Ray Charles' "What'd I Say?" and Cleveland Crochet's swamp pop classic "Sugar Bee." But really, the song operates on its own, the scene set by a guy walking down the street, seeing a fine attractive woman, and going, "What'd I say? She's about a mover." 
We won't speculate exactly what a mover is, and have learned from Augie Meyers that the song was originally called "She's a Body Mover," inspired by a short guy who danced under his taller girlfriend's dress.  But "Body mover" was considered too risqué for radio airplay, so she became "about a mover." Regardless of that quirky detail, this song is all about Love at First Sight, one where the singer is so gobsmacked by the beautiful woman he sees on the street that he can't help but shout out: Oh yeah, baby, what I say! 
"The Rains Came" is a lament of lost love. The rain keeps falling, the tears keep coming down. The singer's darling has left town, and all he can do is cry into his pillow, soaked with tears, and call out, "Please, come on, rain." But the rain won't stop, and neither will the tears, because she isn't coming back. 
"The Rains Came" was the Sir Douglas Quintet's followup to "She's About A Mover," and managed to crack the Top 40 charts. It was a song with a proven track record. "The Rains Came" was written by James Young and originally recorded by his band, Big Sambo & The House Wreckers from Port Arthur in southeast Texas. Young crooned his version, rather than sing, the voice lilting over a wistful melody highlighted by lonely high notes trilled on the piano. The Sir Douglas Quintet revved up the 6/8 time swamp-pop triplets to feature Augie Meyer's signature roller-rink Vox organ, providing a Mexican backbeat to the rock song.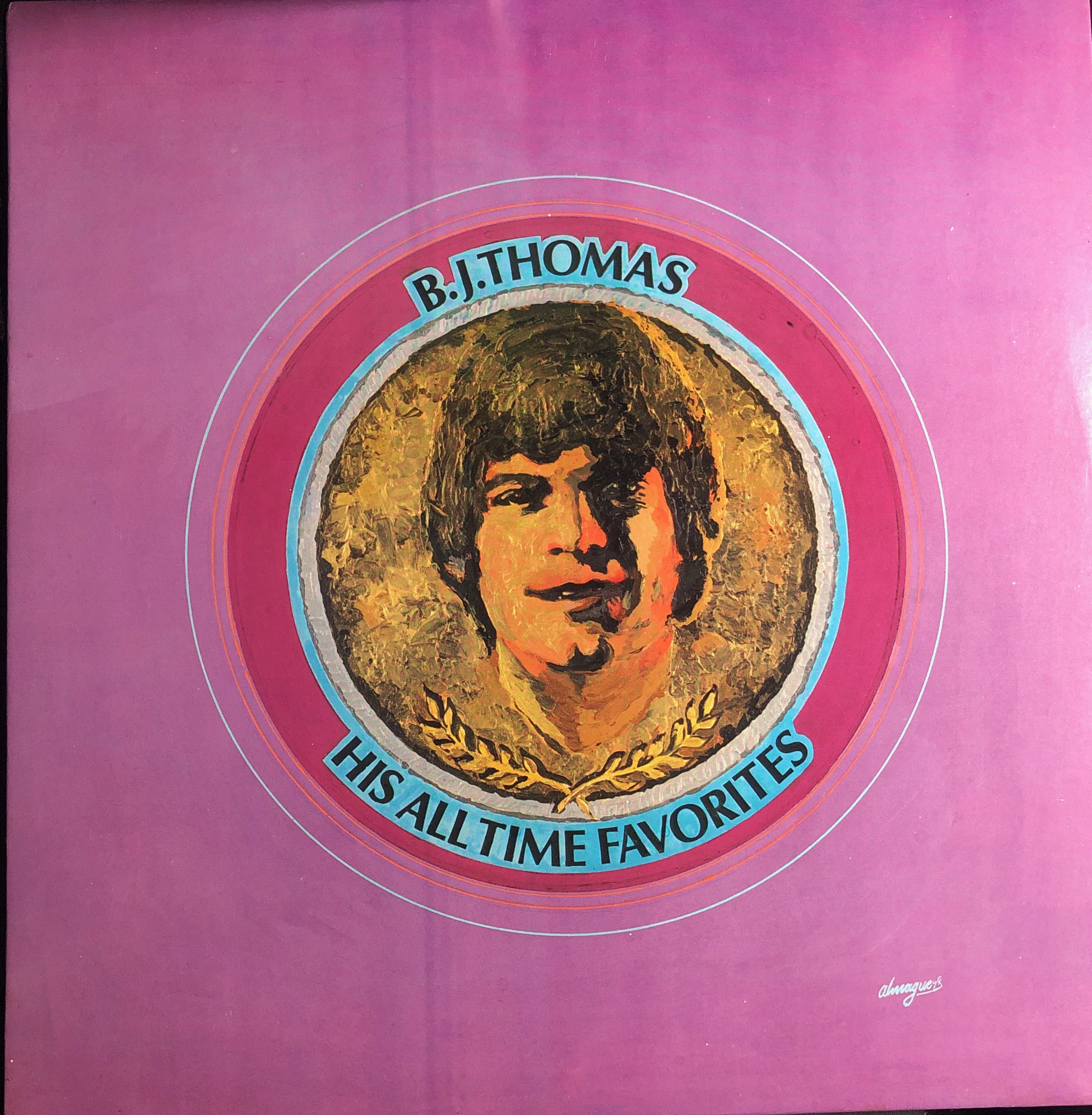 Who's the one who told you not to cry? 
Who's the one you didn't need to plead to get in time to the Little League? Who's the one who said obligation and dedication leads to graduation? 
Who's the one? 
It's mama, of course - sentiments sung by B.J. Thomas, in a voice as clean and sure as any son's could hope to be. 
"Mama" was composed by Mark Charron, who also wrote "Billy and Sue" and "Garner State Park" for the first album by BJ Thomas and The Triumphs, the band from Rosenburg west of Houston, as well as songs for Ronnie Milsap, Bill Anderson, Chuck Jackson, and the Vogues.. 
"Mama" was released in 1963, following Thomas' Number One hit – his rendition of Hank Williams' "I'm So Lonesome I Could Cry." "Mama" peaked at #22 on the Billboard chart. Sixty years later, "Mama" carries more weight and meaning than ever before.   
"Mama" is about a boy's devotion to his mother. The song offers up a list of all the things she does for him, putting her on a pedestal as he counts the ways. She ties his shoes. She expresses interest when he wants to show her what he has done, no matter how mundane or insignificant. She patches his injured. She volunteers to help his Little League team. She's there to console him when he tells her his first love has ended. She treats his friends like her own children, offering them a home away from home. Her emphasis on dedication, obligation, and discipline, paid off in solid marks for his high school graduation. And when he gets married, she walks him down the aisle. 
She's Superwoman, some kind of walking miracle, she does everything. 
She's "Mama." 
This song's impact is immediate. Everybody loves mama. Hearing those praises sung in that tender, adolescent tenor of BJ Thomas' weaving in and out of the chorus, simply seals the deal. 
"I'm to Blame" is a deep, hurtful blues built upon a well of self-pity, written by Jimmy Donley, a storied Mississippi Cajun whose compositions were sung most notably by Fats Domino ("What A Price"), Jerry Lee Lewis, and Mickey Gilley. Donley was a troubled, tortured soul with a serious drinking problem who was married six times, physically abused wives and girlfriends, was dishonorably discharged from the Army, and so mistrustful of business interests he preferred selling his songs for cash, never mind the royalties. "I'm To Blame" captures that mercurial person and his conflicted feelings. 
The mournful ballad begins with the question that's been on his mind: "Have you told your new friend about me? I bet you never speak my name." He's hurting because he knows he was the problem in this relationship, and he's willing to take the fall. But taking ownership of the situation does not stop the love he feels for the one who is now his ex.  Oh, how he wishes it was otherwise. But he knows the score. Mea culpa. My fault. How it hurts me, 'cause I know I'm to blame. 
Many artists interpreted Donley's songs. Freddy Fender's reading of "I'm To Blame," sung in that Heartbreak Key,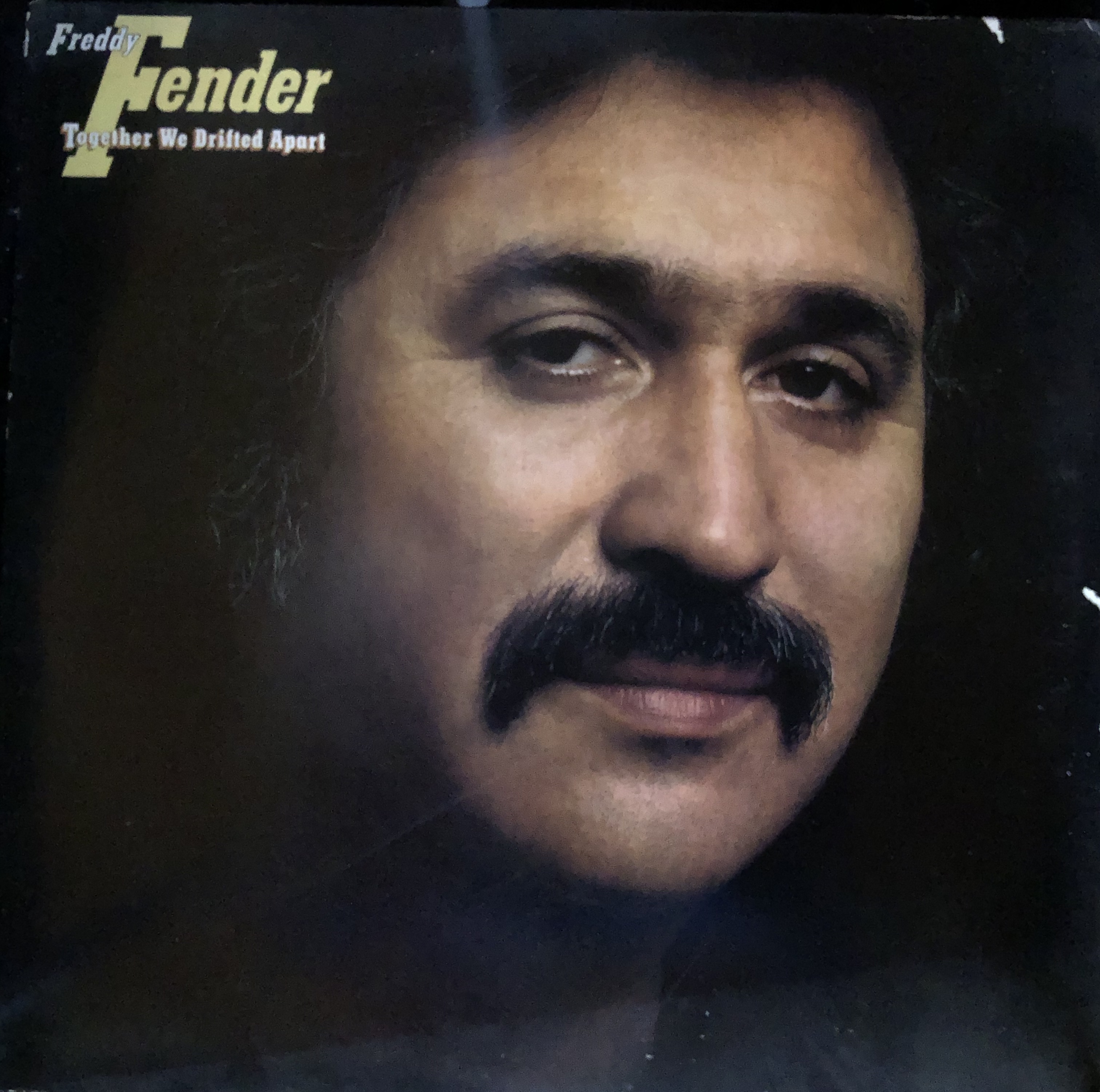 makes the case that no one sang Jimmy better than Freddy. The song concludes darkly, with the prophetic line "Goodbye, so long, my will to live left with you." 
Without love, his life isn't worth living anymore. These weren't just cute rhyming words dreamed up by a lyricist. On March 20 1963, Jimmy Donley got into his car, rolled up the windows, turned on the ignition, and asphyxiated himself. Beside him were a Bible, a newspaper clipping of his mother's obituary, and a picture of his wife Lillie Mae. 
"Think It Over," another Jimmy Donley original, continues to be covered by contemporary artists, most recently by Sue Foley, the Ice Queen of the Blues, and by Bill Kirchen, the roots singer-songwriter-guitarist who was a founding member of Commander Cody and His Lost Planet Airmen. 
More musing than confession (although plenty of tears are shed), the song asks for reconsideration. That's all. Can't try to undo what's been and he regrets his transgressions. So quit being so mad and angry. Pause and ponder. Weigh out the positives and the negatives. If you do that long enough and hard enough, you'll see this relationship is worth saving. 
These songs merely scratch the surface. 
There is so much more: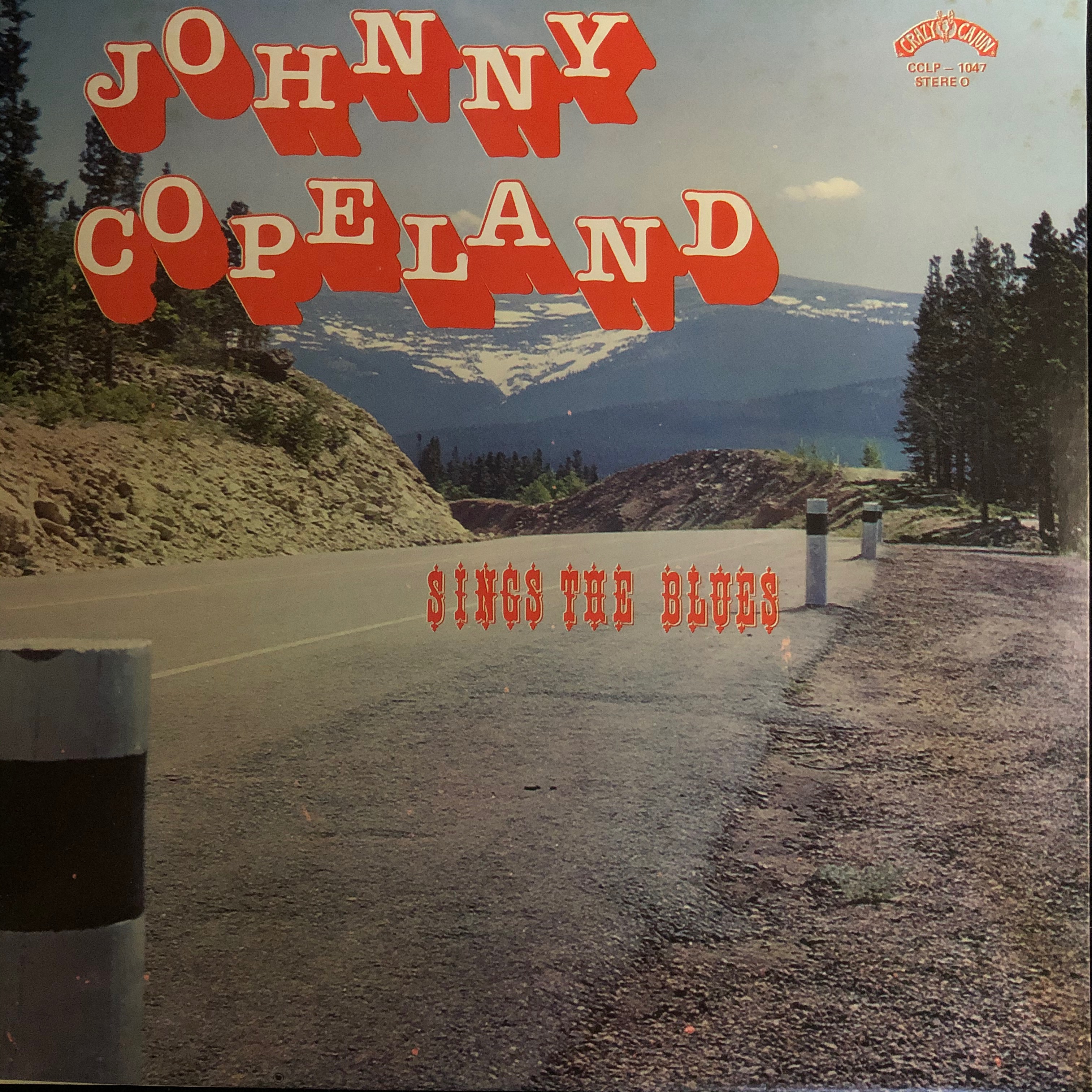 "Sometimes," the eternal slow-dance bellyrubber by Gene Thomas; the searing lowdown guitar blues of Johnny Copeland's "Down On Bended Knee" and "Sufferin' City;" the risqué let's-slip-away "Pickin' Wild Mountain Berries," popularized by Peggy Scott and JoJo Benson; celebrating the simultaneous joys of young romance and the life-changing event of graduating from school in "As You Pass Me By (Graduation Night)," popularized by Swamp Pop idol TK Hulin. The catalogs include original compositions by the angelic-voiced Tommy McLain, who is currently enjoying his own career revival; the piano-pounder Mickey Gilley; and Delbert McClinton, whose "If You Really Want Me To I'll Go" was covered by Waylon Jennings; and Doug Sahm, who sings about being a changed man in "I'm Not That Kat Anymore." There is straight-up Cajun instrumental music ("Creole Stomp" by Andrew Cormier) and little-known compositions written by Dr. John, Mac Rebennack, the definitive New Orleans musician of his times.
If you're looking for great songs, you've come to the right place.